Our support services are able to offer a speedy spare parts service and to plan specialized interventions aimed at permitting full operability of the lifting units in the shortest time possible.
We carry out interventions on: Jib cranes, bridge cranes, suspended units, vacuum lifters, clamps, sling bars, electrical blocks and tackle, lifting accessories.
Elephant is available for the supply of every type of spare part in quick time according to the requirements of the client.
Ordinary and extraordinary maintenance on a monthly, three monthly, six monthly or annual basis
Complete mechanical and electrical verification of the units
Personalized programmed maintenance contracts
Immediate interventions for urgent repairs
Qualified technicians and experts are always available for support over the telephone or by e-mail
Technical and accident prevention consultancy
Consultancy and support for Health Authority inspections
Equipped workshop for rapid repairs and revisions
Assembly and testing
Installation of lifting units
Placing running lines and power supply lines into operation
Issuing of reports on activities carried out at the end of every service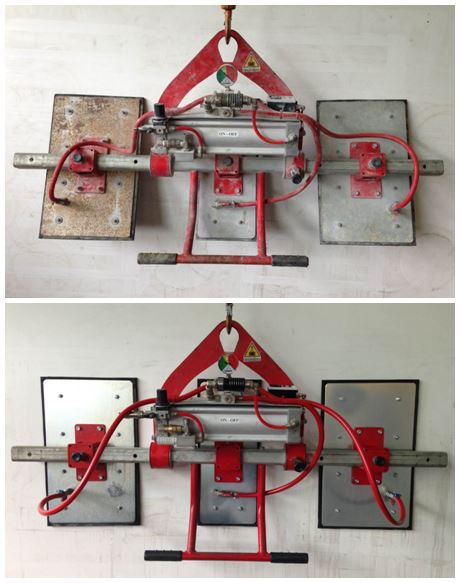 The technical staff is always available to give support on the units and on the various components; for all problems, the technicians can always be reached on the number 0541 657285 or at the e-mail address info@elephant.it.
You are reminded that Elephant carries out the assembly and testing of the unit, but every bridge crane and crane must be subjected to a preliminary check with an obligatory notification to INAIL (National Institute for Insurance against Accidents at Work) the moment following installation and before placing into service.
The obligation for periodic verification of lifting equipment by the Employer is established in article 71, paragraph 11, of Legislative Decree 81-2008..
Cranes and bridge cranes with capacity of greater than 200 kgare subject to periodic verifications by trained personnel or AUSL technicians every three years for the first ten, and subsequently every two years to check on the wear to, and functionality of, the unit.